WHITNEY MUSEUM OF AMERICAN ART EXHIBIT AND BOOK RELEASE PARTY OCTOBER 18TH 2004 OVER 300 PEOPLE ATTENDED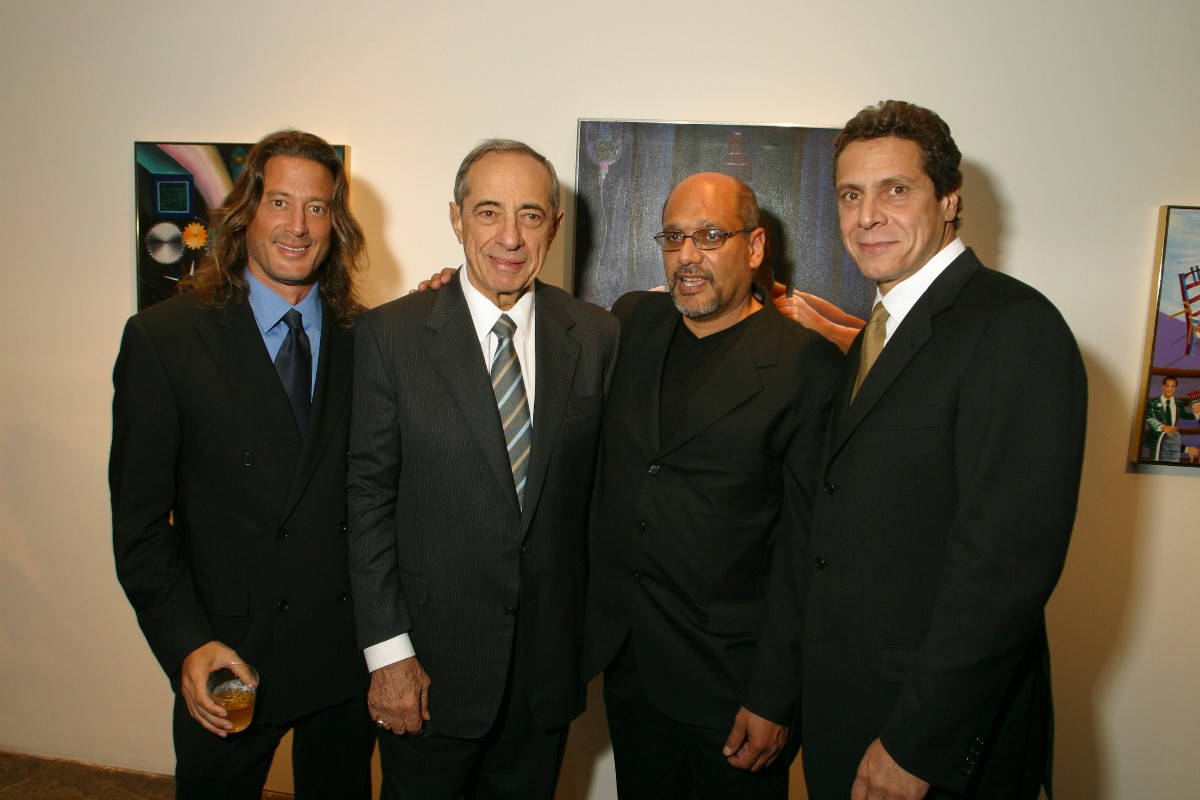 LARRY GOLDFARB, GOVERNOR MARIO CUOMO, ANTHONY PAPA, GOVERNOR ANDREW CUOMO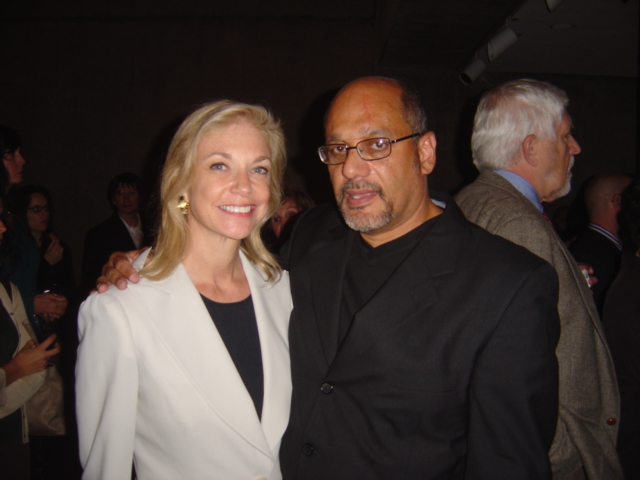 WHITNEY VICE PRESIDENT JOANNE LEONHARDT CASSULLO AND ANTHONY PAPA
Governor Andrew Cuomo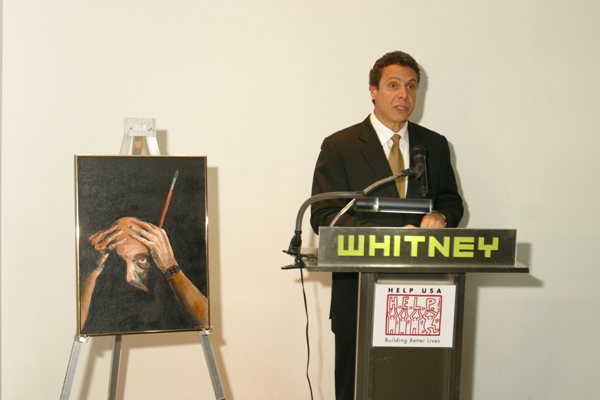 ANTHONY PAPA, WHITNEY CURATOR ELIZABETH SUSSMAN, Governor David PATERSON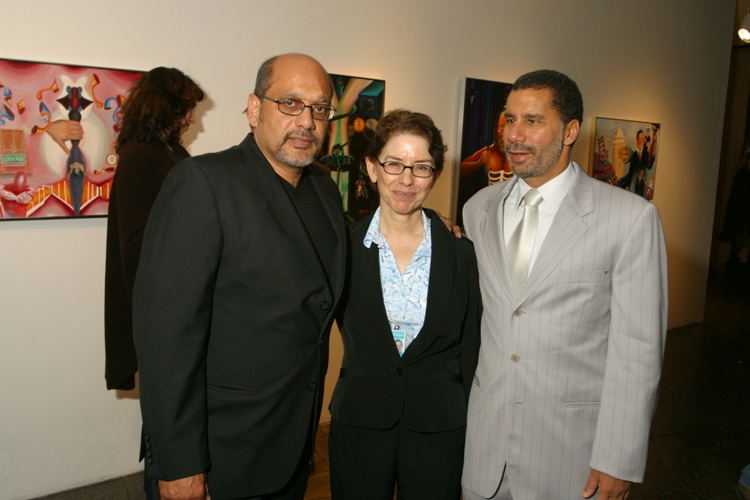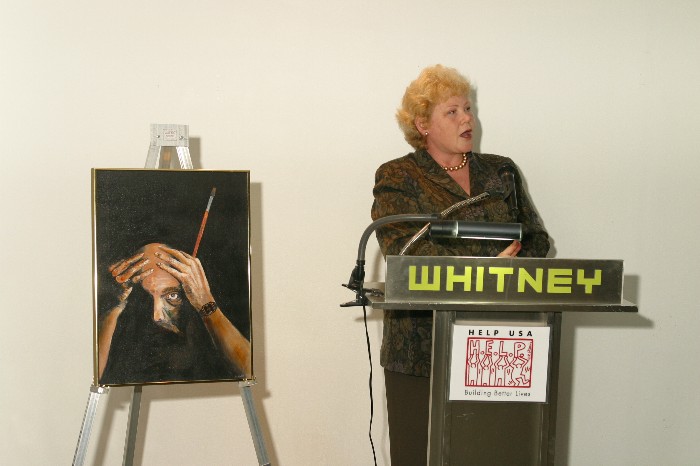 MIELE ROCKEFELLER (GOVERNOR ROCKEFELLER'S GRAND DAUGHTER) STANDING NEAR " 15 TO LIFE" ADDRESSING THE AUDIENCE CALLING FOR REFORM OF THE DRUG LAWS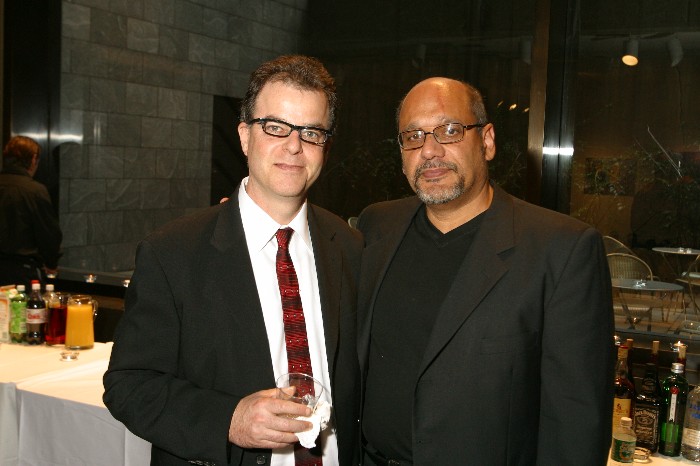 FERAL HOUSE PUBLISHER ADAM PARFREY AND ANTHONY PAPA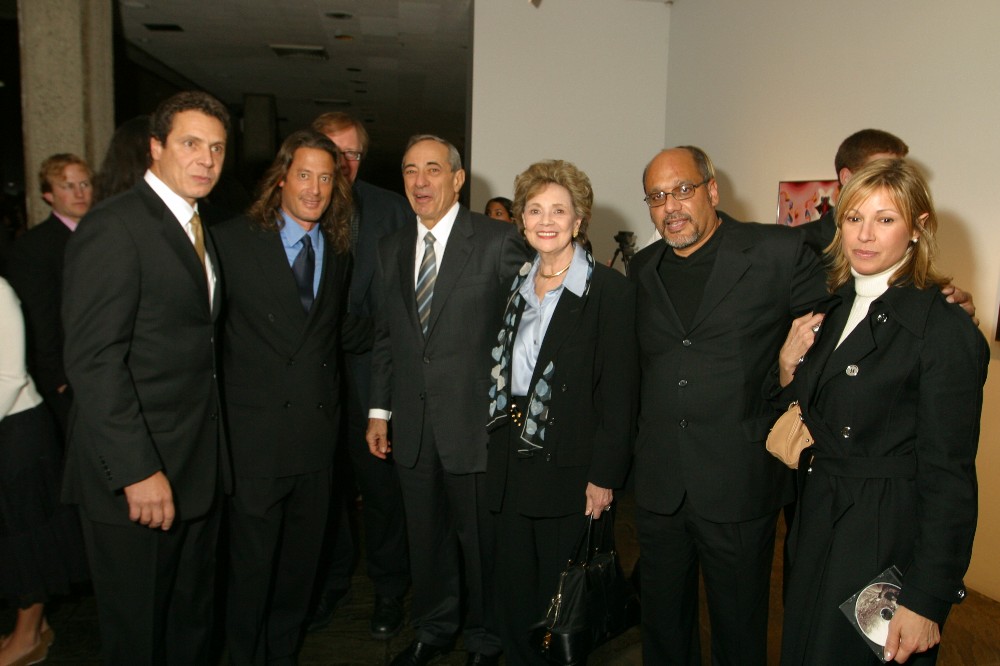 GOVERNOR ANDREW CUOMO, HEDGE WIZARD LARRY GOLDFARB, GOVERNOR MARIO CUOMO WITH HIS WIFE MITILDA, ANTHONY PAPA AND MARIA CUOMO COLE (MARRIED TO DESIGNER KENNETH COLE)
ACTOR CHARLES GRODIN AND GOVERNOR MARIO CUOMO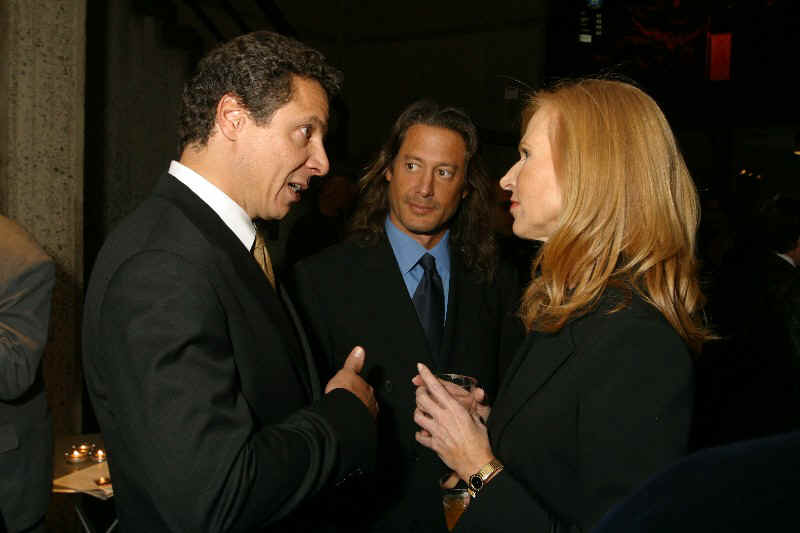 GOVERNOR ANDREW CUOMO , LARRY GOLDFARB & PLAYBOY PUBLISHER DIANE SILBERSTEIN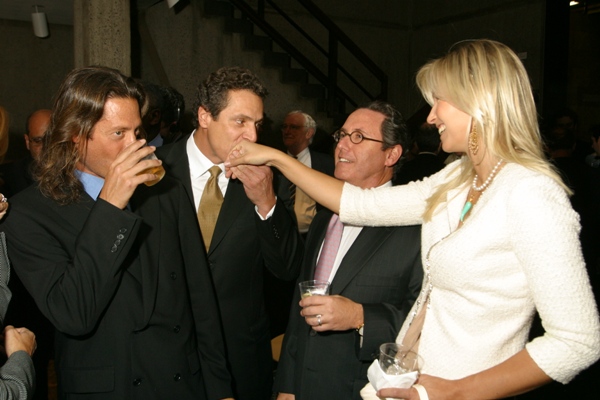 LARRY GOLDFARB, GOVERNOR ANDREW CUOMO, BILLIONAIRE ANDREW FARKAS AND HIS GIRLFRIEND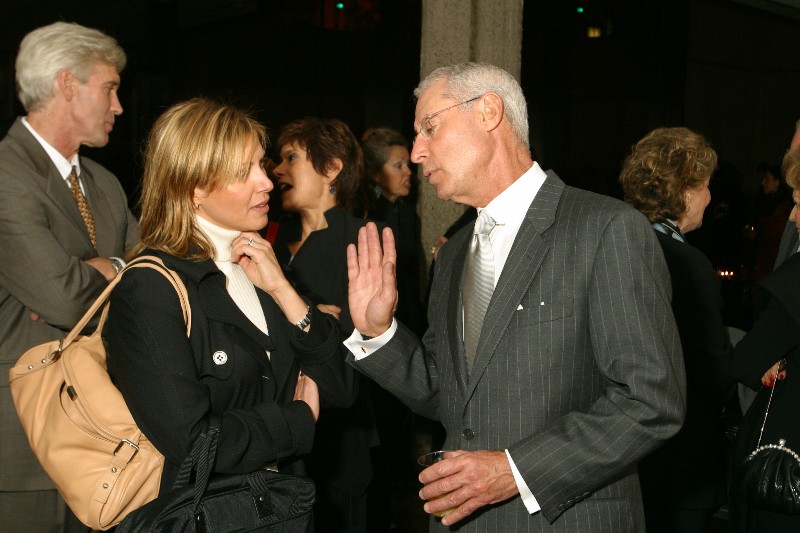 MARIA CUOMO COLE AND COURT TV CHAIRMAN HENRY SCHLEIFF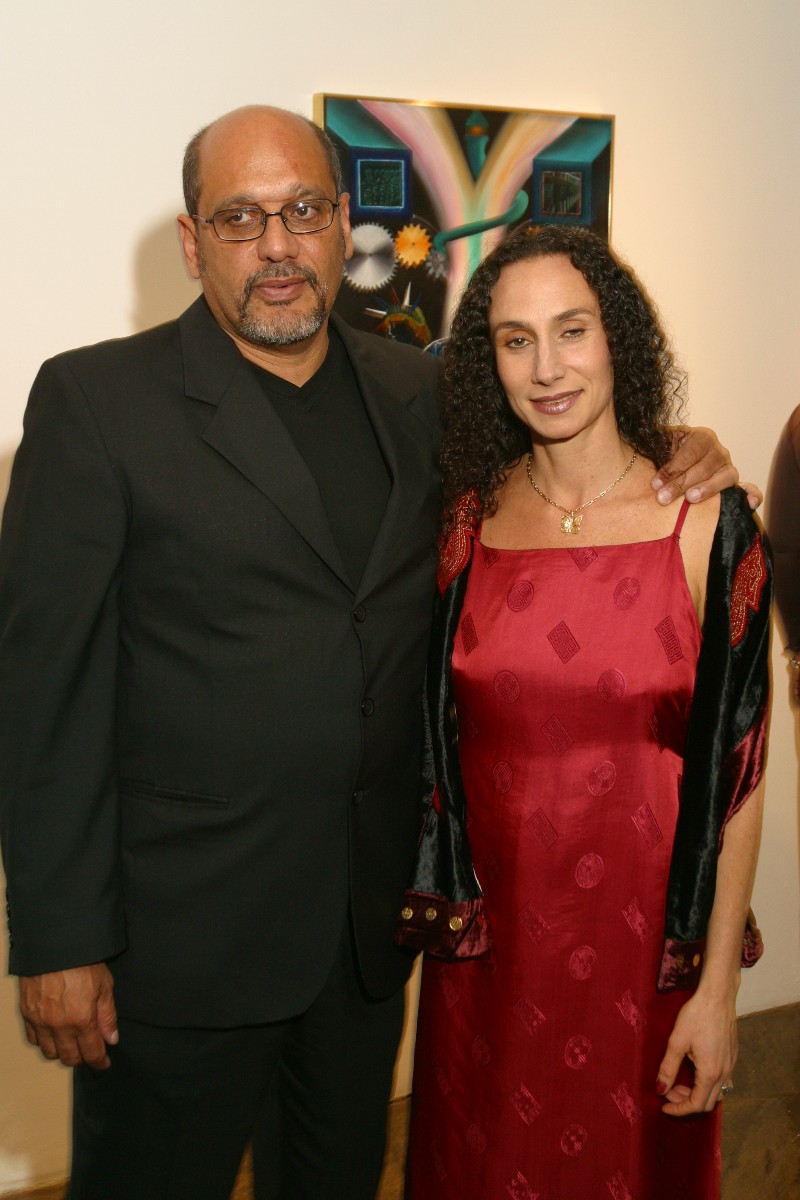 ANTHONY PAPA AND SOUTH AMERICAN GURU LILA (FORMER WIFE)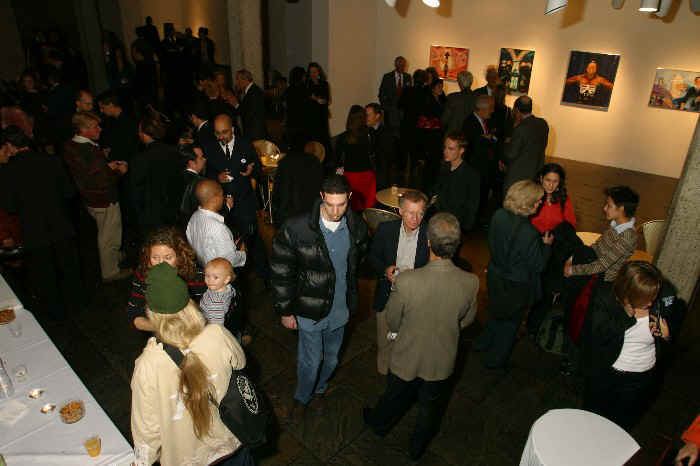 The Whitney Museum reception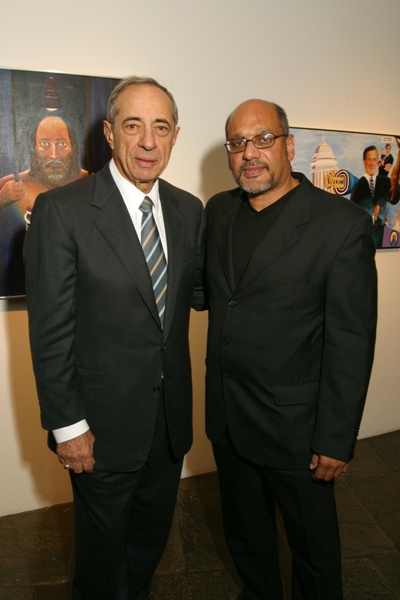 Governor Mario Cuomo and Anthony Papa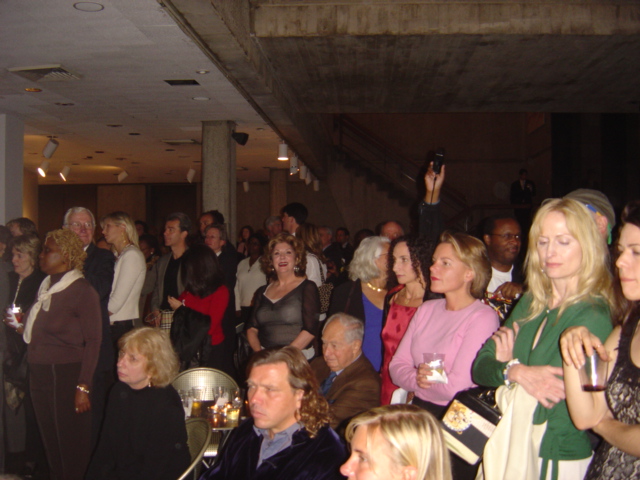 WHITNEY MUSEUM RECEPTION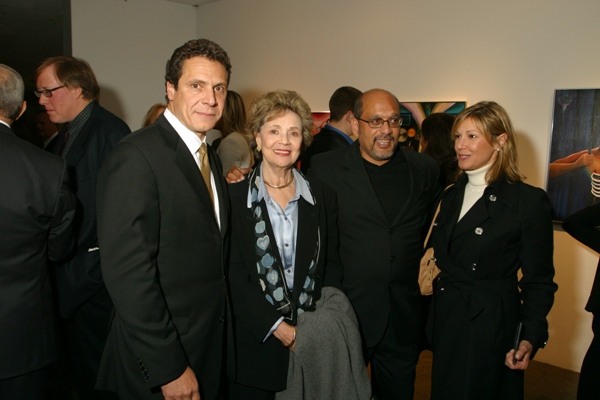 GOVERNOR ANDREW CUOMO, MATILDA CUOMO, ANTHONY PAPA, MARIA COLE CUOMO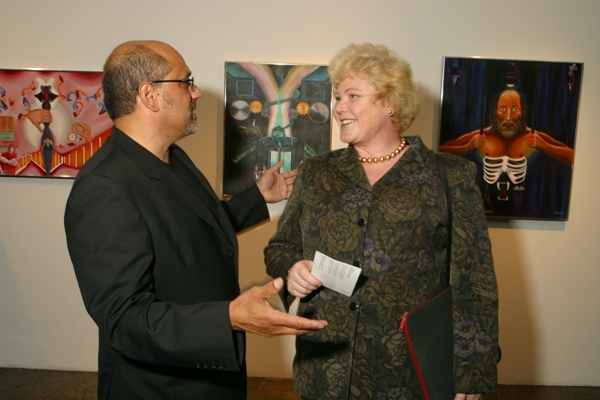 ANTHONY PAPA WITH MIELE ROCKEFELLER (GOVERNOR ROCKEFELLER'S GRAND DAUGHTER)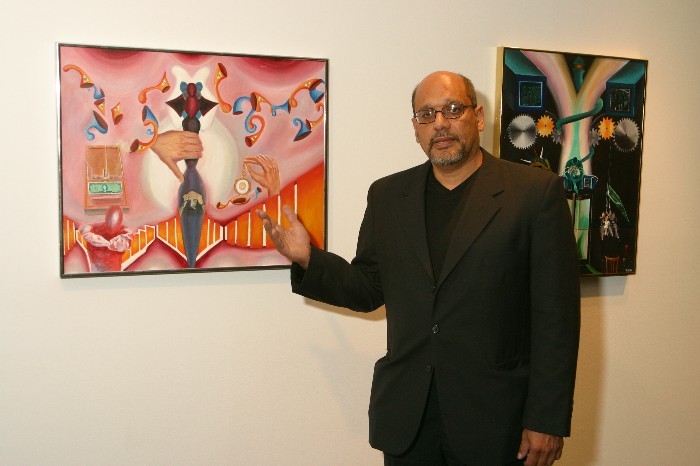 ANTHONY PAPA STANDING IN FRONT OF HIS ART WORK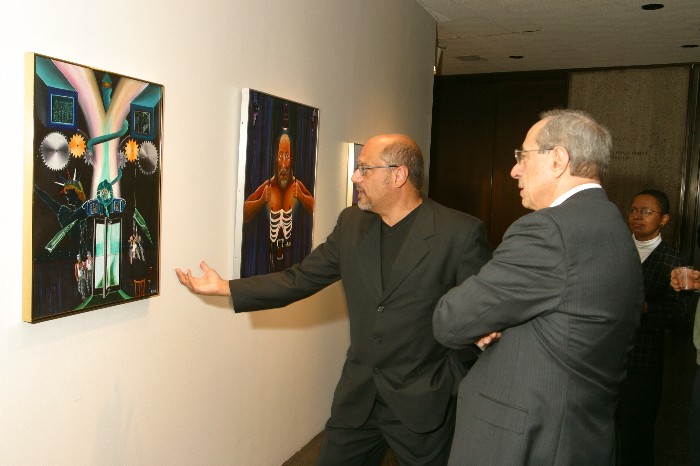 ANTHONY PAPA TALKING TO GOVERNOR MARIO CUOMO ABOUT HIS PAINTING "CORPORATE ASSET"
WHICH PORTRAYS THE PRISON INDUSTRIAL COMPLEX.
On Monday night, after an opening of his show at the Whitney, Papa was feted at the Waldorf Towers by hedge fund wizard Lawrence Goldfarb and such guests as Andrew Cuomo, art dealer Donald Rosenfeld, Vanity Fair writer Frank DiGiacomo and groom-to-be Al Reynolds, looking relaxed as his Nov. 13 wedding to Star Jones approaches.
As reported in RICHARD JOHNSON'S PAGE SIX NY POST on October 21, 2004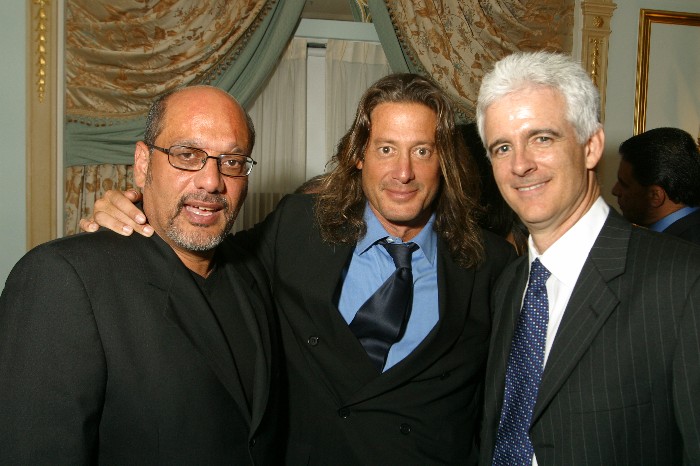 ANTHONY PAPA , LARRY GOLDFARB, NEWSDAY'S ELLIS HENNICAN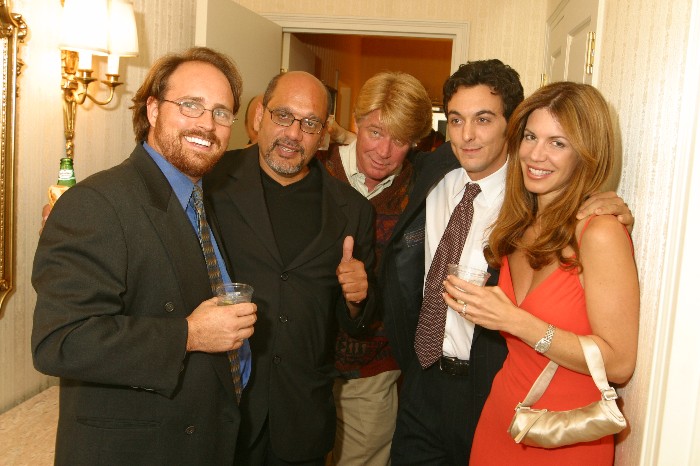 MY TWO EX-PRODUCERS BARRETT STUART (LEFT) BRIAN SWIBLE (RIGHT WITH TIE)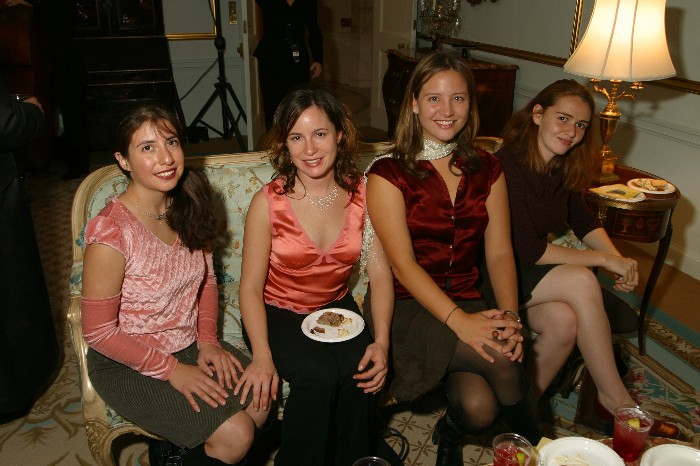 TONY PAPA FAN CLUB WOMEN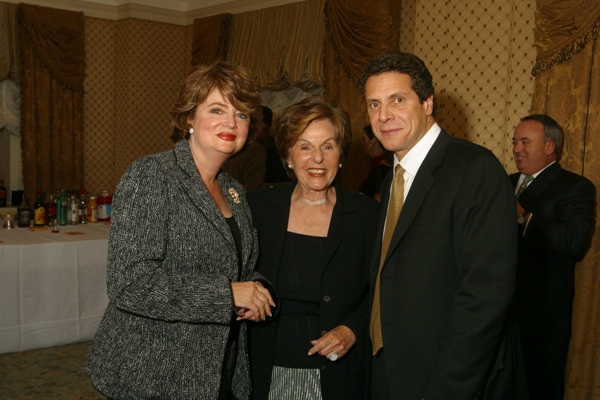 GOVERNOR ANDREW CUOMO WITH TWO GUESTS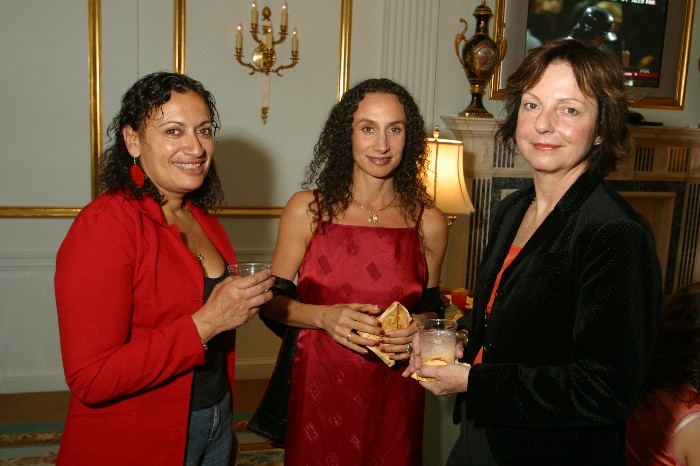 MY SISTER ANGELA PRETTO, LILA, AND SUSAN DAWSON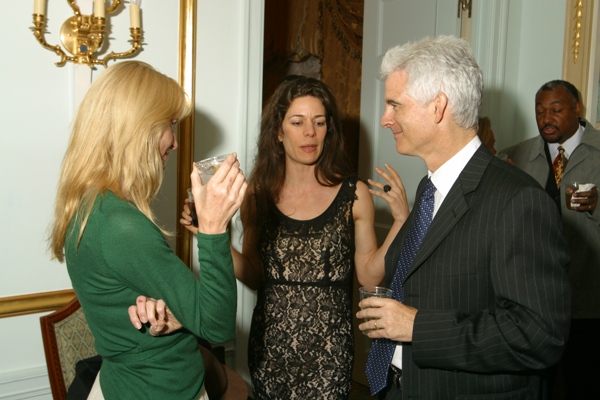 TWO GUESTS WITH NEWSDAY'S ELLIS HENNICAN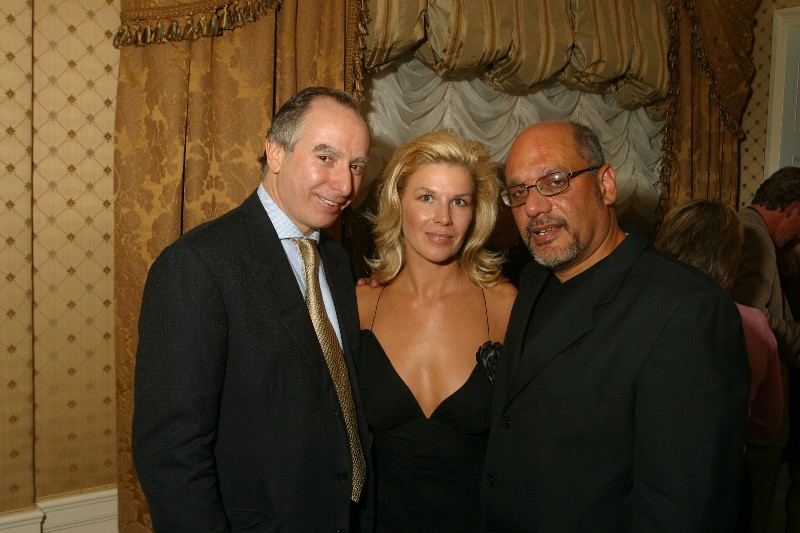 GUEST WITH KATHLEEN DUNN, ANTHONY PAPA
Ethan Nadelmann Executive Director of Drug Policy Alliance with Barrett and Papa and Leo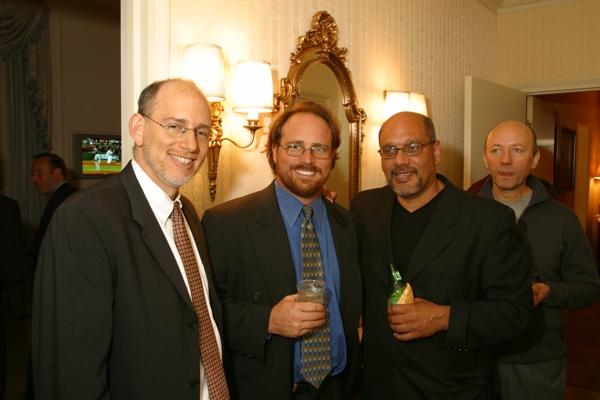 DPA'S ETHAN NADELMANN, BARRETT STUART, ANTHONY PAPA, LEO BOUCER
groom-to-be Al Reynolds below near the door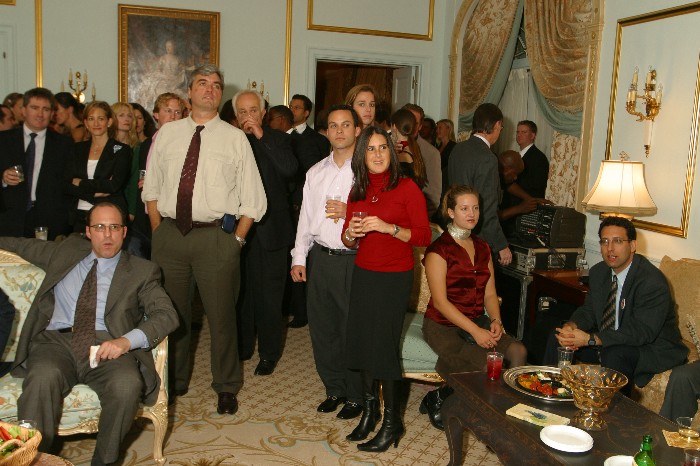 MAIN ROOM AT THE AFTER PARTY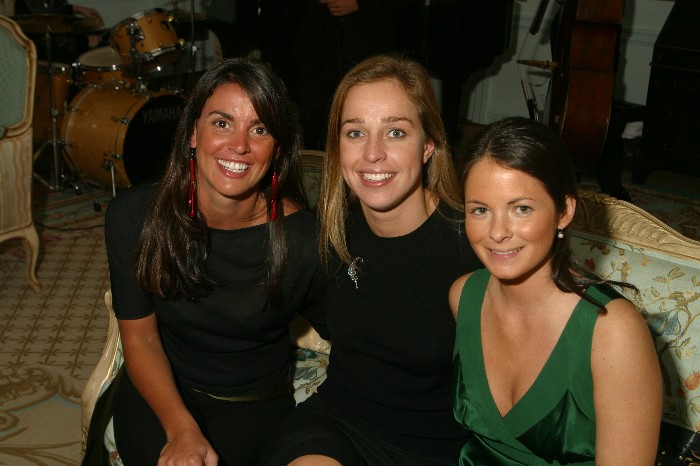 GUEST WITH ASHLEY COTTON, GUEST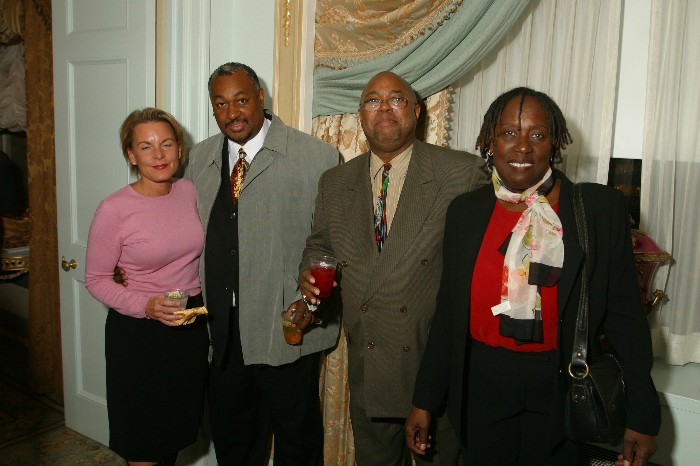 JENNIFER WYNN, THREE GUESTS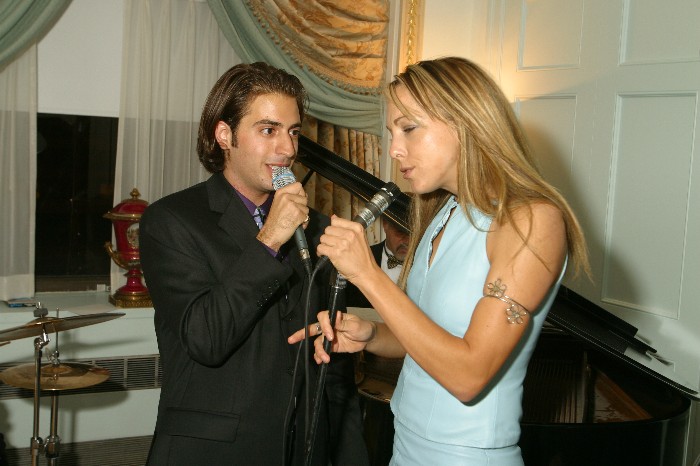 SINGERS AT THE PARTY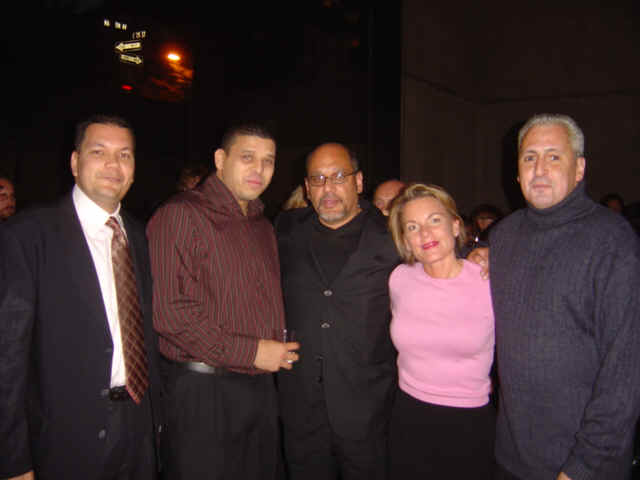 JOSE MALDONADO, ROBERTO GONZALES, ANTHONY PAPA, JENNIFER WYNN, ANGEL ?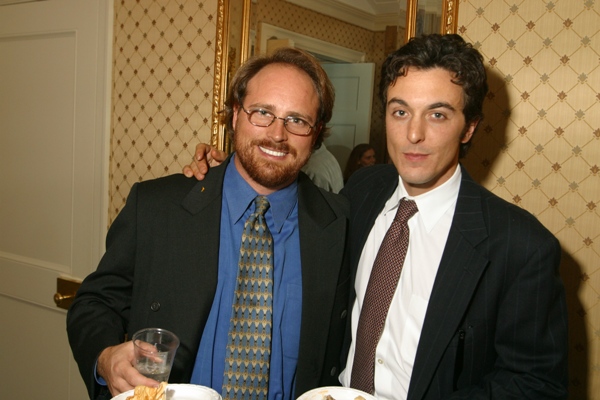 Barrett Stuart and Brian Swible Ex- producers